Meet Our Massage Therapists
Miranda Cuiksa – Certified Massage Therapist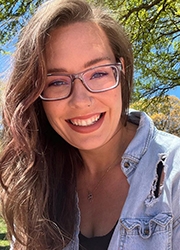 Miranda Cuiksa was born and raised in Wichita, Kansas. She was drawn to massage therapy by her passion to help people. She has a daughter, Emma who is 11, and a three year old son, James. She attended massage training at Heritage College in Wichita, Kansas. Miranda has been practicing since 2012 and specializes in Deep Tissue, Trigger Point Therapy, Hot Stone and Swedish massage.
Miranda has great strength and enjoys doing bodywork; she has a quiet, nurturing and intuitive touch. Clients are left with a sense of deep relaxation and a restorative therapeutic connection. If you want someone with strong hands who can work very deeply, Miranda is ready to help you achieve your wellness goals through massage.


Bayley Young – Certified Massage Therapist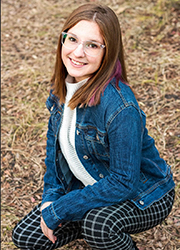 Bayley Young was born and raised in Wichita, Kansas. After High School Bayley attended the University of Kansas for BioMed, but then decided to pursue her career in massage therapy. After graduating from Body and Soul Massage School she made her own LLC. Then joined us shortly after in September of 2022! In her free time she enjoys spending time with her dog (Rue), friends, family and traveling!
---
Holmberg Wellness Group | (316) 945-3200