Holmberg Wellness Group Team
Your Chiropractic Wellness Team

Mandy Holmberg – Chiropractic Assistant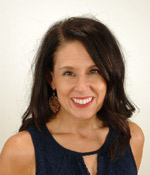 Mandy Holmberg grew up in Western Nebraska. She graduated from the University of Nebraska-Lincoln with a Bachelor's degree in Communication Studies. Soon after college, Mandy began her career with Wells Fargo Financial as a Real Estate Loan Processor. Mandy was with Wells Fargo for 10 years before joining the Holmberg Wellness Group team.
She and her husband, Greg, have been married for 21 years. They have two beautiful children, Avery (17) and Easton (12). When not working, she loves spending time outside with the kids. She also enjoys running and spending time with family in Nebraska.
Mandy's responsibilities within the company mainly include patient care as a wonderful chiropractic assistant along with some insurance and billing. Mandy also loves visiting with each patient and learning about their families and their life experiences. Mandy was first introduced to Chiropractic by her husband, Dr. Greg Holmberg. It was truly a life changing experience. All aspects of her life have improved since she started Chiropractic and Nutritional Wellness. She is able to complete her full workout regimen without pain and her energy level has increased immensely with Chiropractic care. Her children have also benefited from Chiropractic.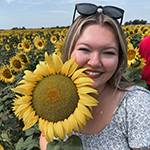 Jill Gonzales – Insurance Specialist
Jill was born and raised in Wichita, Kansas. She is currently a student at WSU Tech studying Business and Digital Marketing.
In her spare time, she enjoys spending time with her family and friends, studying, going to concerts and travelling!
Jill has been with Holmberg Wellness Group  going on two years and is responsible for assuring all insurance and medical records are taken care of properly. She met the Holmberg's in 2014 while going to school with their daughter and soon began coming in for treatment in 2015.

Kelly Johnson – Receptionist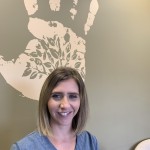 Kelly was born and raised in Wichita, KS. She graduated from Wichita State University with a Bachelor's degree in Graphic Design with a minor in photography. She and her husband, Jeff, have been married for 13 years and have a beautiful rescue dog named Remi.
In her spare time, she loves landscaping, doing photography, hanging out with friends and family, and training Remi. Kelly has always been passionate about helping others and Holmberg Wellness Group is an amazing way to express her love for helping others.

Holmberg Wellness Group Team | (316) 945-3200