On-Site Ergonomics
---
One Size Does Not Fit All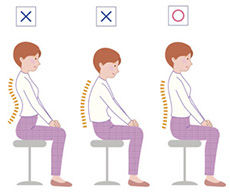 Fitting the workplace to your workforce allows for a perfect blend of health, safety, and productivity while helping reduce the cost of doing business. At Holmberg Wellness Group we do on-site ergonomic evaluations to ensure your employees safety while boosting productivity and morale.
Benefits of ergonomics in the workplace:
Decreasing injury and time loss
Increasing productivity and efficiency The best ergonomic solutions will often improve productivity. By designing a job to allow for good posture, less exertion, fewer motions and better heights and reaches, the workstation becomes more efficient.
Ergonomics improves quality Poor ergonomics leads to frustrated and fatigued workers that don't do their best work. When the job task is too physically taxing on the worker, they may not perform their job like they were trained. For example, an employee might not fasten a screw tight enough due to a high force requirement which could create a product quality issue.
Improves employee engagement Employees notice when the company is putting forth their best efforts to ensure their health and safety. If an employee does not experience fatigue and discomfort during their workday, it can reduce turnover, decrease absenteeism, improve morale and increase employee involvement.
Ergonomics creates a better safety culture Ergonomics shows your company's commitment to safety and health as a core value. The cumulative effect of the previous four benefits of ergonomics is a stronger safety culture for your company. Healthy employees are your most valuable asset; creating and fostering the safety & health culture at your company will lead to better human performance for your organization.
Please contact our office for more information at (316) 945-3200.
---
Holmberg Wellness Group | (316) 945-3200